Lender/Realtor Education: Home buyer Assistance Programs FREE MONEY for Down Payment or Closing Costs find out how
Lender/Realtor Education: Homebuyer Assistance Programs
Mon, April 3, 2017, 1:00 PM – 4:00 PM PDT
Description
Join us to explore Homebuyer Assistance Programs provided by Golden State Finance Authority (GSFA). Learn how these valuable and proven programs can increase your business and help more California homebuyers achieve the dream of homeownership.
This live (in-person) training class is highly recommended for loan officers, originators, processors and underwriters. Content also relevant to real estate professionals.
Master the ins-and-outs of the GSFA Platinum® gift program:
Debunk the most common down payment assistance myths.
Optimize purchasing power with a DPA gift.
Learn program guidelines and origination process.
Explore the variety of financing and DPA gift options.
Accelerate business further with the GSFA MCC® tax credit program:
Discover the long-lasting financial benefits of an MCC.
Increase your closing probability with the addition of an MCC.
See how easy it is to process and get approval of an MCC.
Speakers will include representatives from GSFA, Freddie Mac and MGIC.
For more information, please call 949 784 9699
Location
County of Orange
Board of Supervisor Hearing Room
333 W. Santa Ana Blvd
Santa Ana, CA 92701
View Map
View Map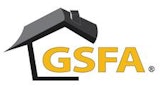 Organizer:

Golden State Finance Authority (GSFA)

Organizer of Lender/Realtor Education: Homebuyer Assistance Programs
Golden State Finance Authority (GSFA) has distinguished itself as a leader in housing finance in California for more than 24 years. GSFA has helped more than 67,200 individuals and families purchase a home and provided over $462.8 million in down payment assistance over the past two decades. GSFA is a California joint powers authority and a duly constituted public entity and agency.